No more hacking your RV lighting!
Introducing the Northern Lights Accessory Lights Module – The perfect solution for RV enthusiasts who want to control their trailer marker lights from their mobile device while set up on their campsite. With this innovative device, you can effortlessly turn your lights on and off with the touch of a button, thanks to the user-friendly Level Up application. The Northern Lights Module installs in minutes, and requires no wiring, making it easy for anyone to set up. Simply mount the device to your trailer and plug your 7 way RV connector into the module, and you're ready to go.
This accessory lights module features a 7 way RV connector storage, and runs off your RV's battery, so no additional battery is required. With standard and calculated presets for evening, night, sunrise/sunset, astronomical, civil and nautical twilight, the Northern Lights Module offers a range of customizable options to fit your preferences.
Not only that, but the Northern Lights Module can also be used to turn your existing trailer observation cameras into a camp site security system, providing you with additional peace of mind.
The application supports Bluetooth LE technology for a seamless experience with no internet required.
The device also comes with a security pin for added security, and a 3D printed enclosure that is heat, weather, and UV resistant.
We have recently added a Road Side mode which allows you to flash your brake and marker lights even with the tow vehicle disconnected. Simply plug the 7 way connector into the Northern Lights module while on the side of the road and activate the Road side mode. Northern Lights will use your RV battery to keep your brake and running lights on while providing more visibility and improving your family's safety .
Upgrade your RV experience with the Northern Lights Accessory Lights Module today and enjoy the convenience and control of wireless lighting and security.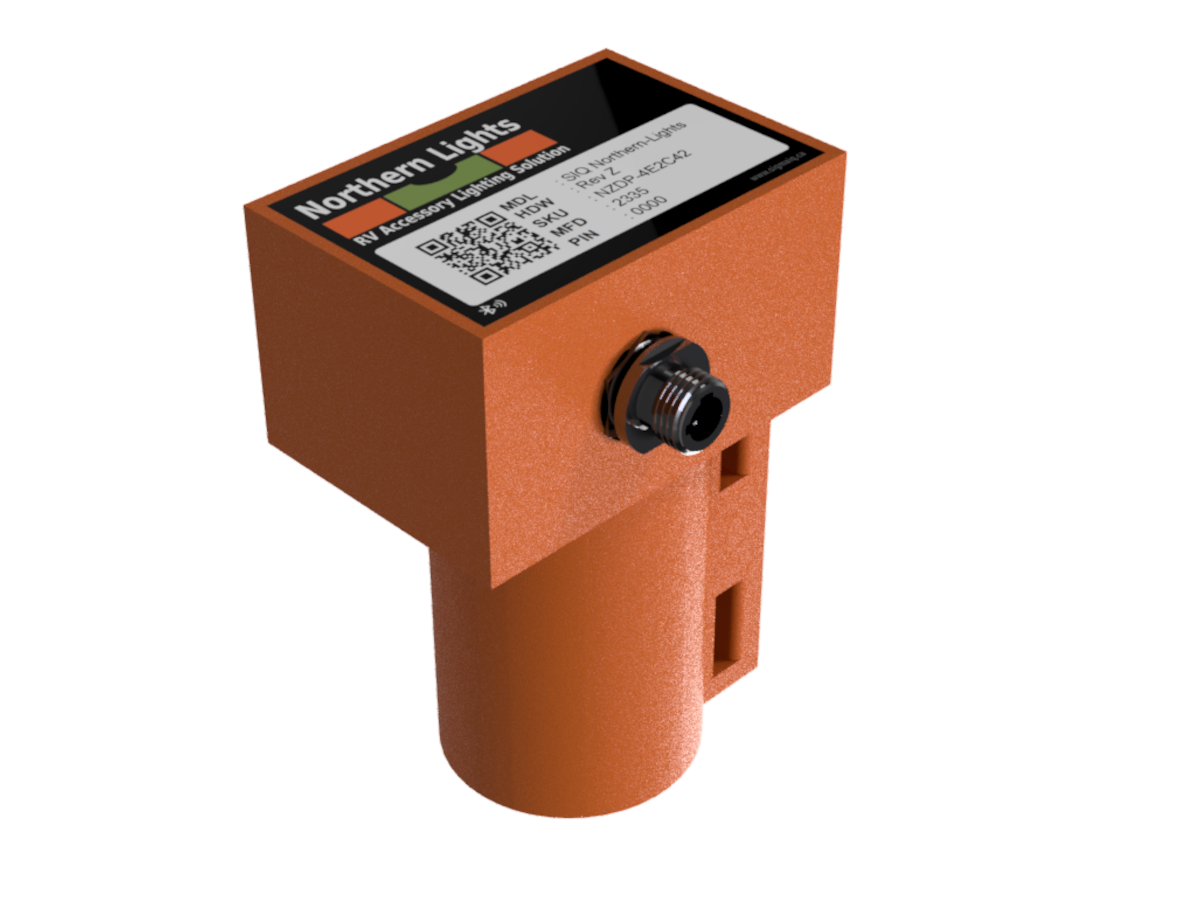 Overview
7 Way RV Connector Storage
Manually turn on/off lights
No battery required, module runs off your RV's battery
Module automatically updates its time and date from your mobile device.
Set your own on and off times
Standard Presets for Evening and Night.
Calculated Presets for Sunrise/Sunset, Astronomical, Civil and Nautical twilight (note requires access to GPS permissions).
Use the Northern Lights module to turn your existing trailer observation cameras into a camp security system.
Application supports Multiple Trailer Profiles
Easy to Install and Configure
WiFi
Bluetooth LE (no internet required)
Security Pin
Tap to Pair
Road Side Emergency Lighting
2 AMP Resettable Fuse
12 VDC weather proof connector for accessories such as 12V patio lights.
3D ABS/ASA printed enclosure. Enclosure is heat, weather and UV resistant.
Dimensions – 110 x 55 x 75 mm / 4.3″ x 2.1″ x 2.9″ inches
Dashboard
---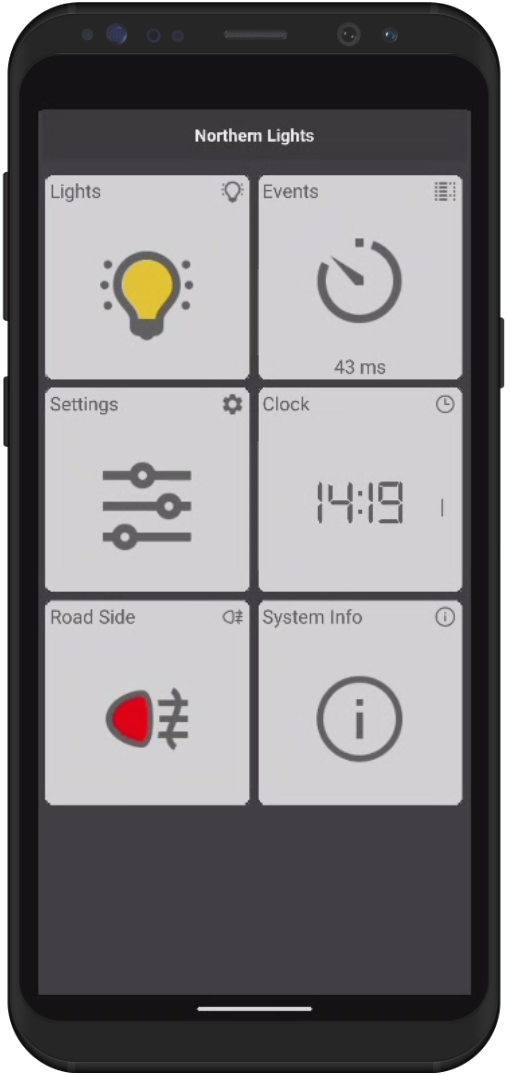 Turn Lights off and on manually
View Events
Manage Lighting Settings
View System Information
Displays current module time. Tap on time update the Northern Light.
Roadside Mode – Flashing Trailer Lights for Roadside Emergencies to increase visibility and safety.
Settings
---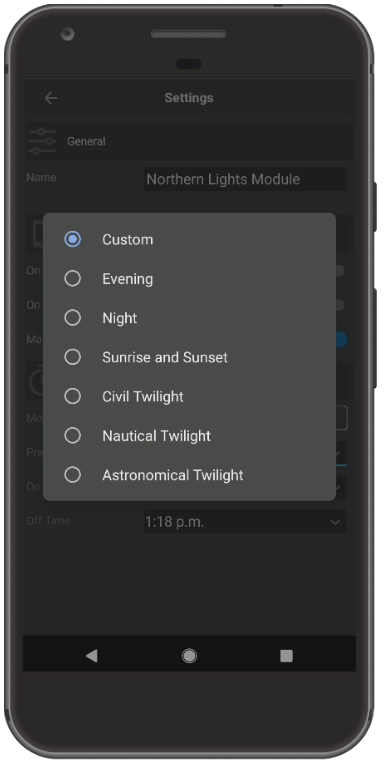 Customize the name of your module
Set lights to turn on as soon as you connect to the module
Set lights to turn off as soon as you disconnect from module
Set custom on and off times.
Select time from defined time presets (some presets require permissions for GPS access to accurately calculate sunrise/sunset times)
Enable a timer to turn off lights after a set period of time